The key emotion conveyed by the title sequence is one of yearning, of doomed nostalgia, and the quiet struggle to maintain one's identity in the face of huge historical forces. This brilliantly anticipates one of the major emotional themes of the show, and frames what follows in that elegiac mood.
There are a lot of different concepts that went into this sequence. Could you walk us through them?

Patrick: We'd been playing with projection concepts for a while, and we immediately saw that projection could be a perfect mechanism for conveying the clash between our world and the alternate history of the story. The projection also brought to life the film reel that plays a central role in the story, as well as providing a way to delve into military and map graphics while still maintaining an evocative filmic aesthetic. We pitched the basic concept to the show team, and they backed us all the way.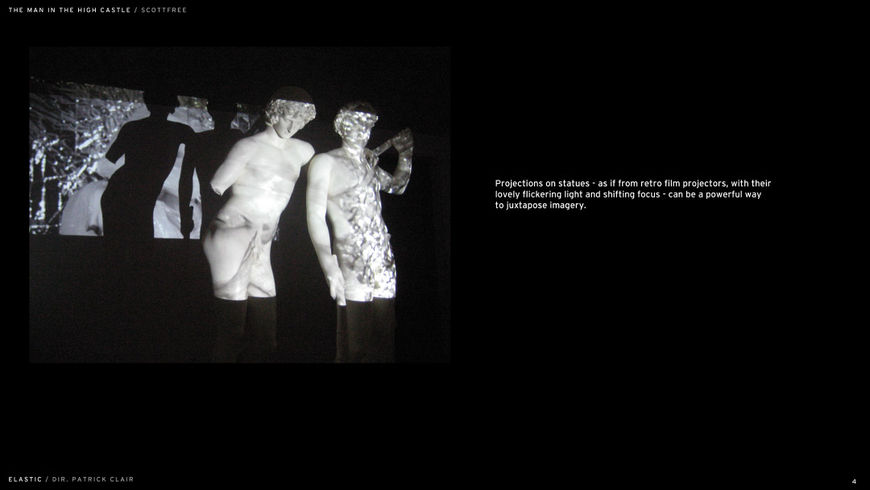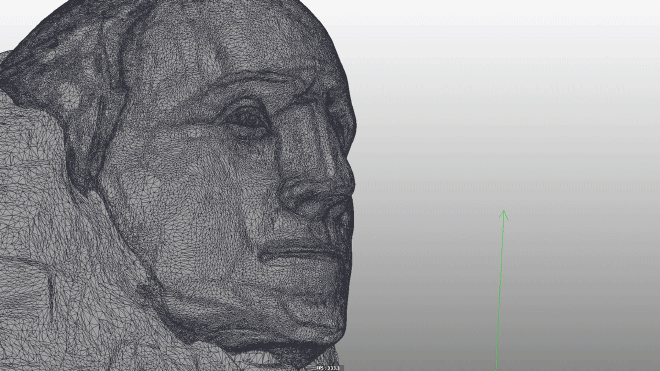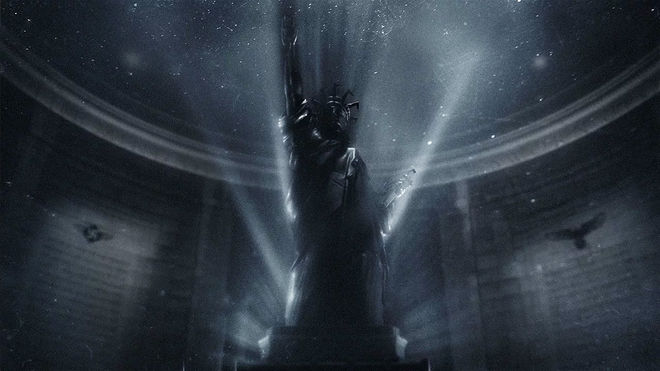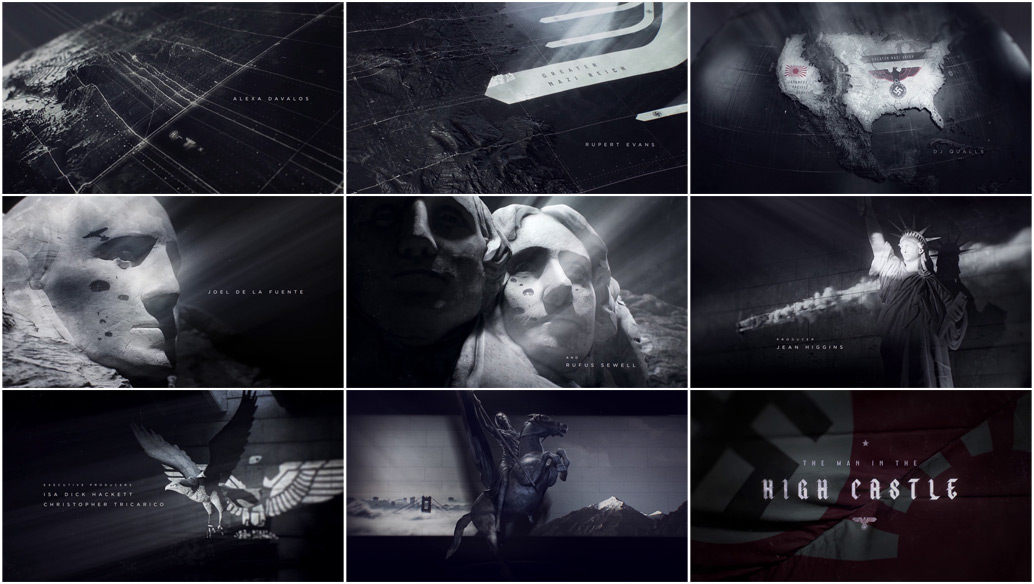 http://www.artofthetitle.com/title/the-man-in-the-high-castle/
Latest posts by Engeland Apostol (see all)